27 Aug 2015
Excellent communicators won the Best Presentation Awards at 4DH conference
Ability to communicate the science within their field of district heating research and thus making district heating more attractive and useful to the consumer was one of the main reasons behind the election of the winners of this year's Best Presentation Awards at the International Conference on Smart Energy Systems and 4th Generation District Heating this week in Copenhagen.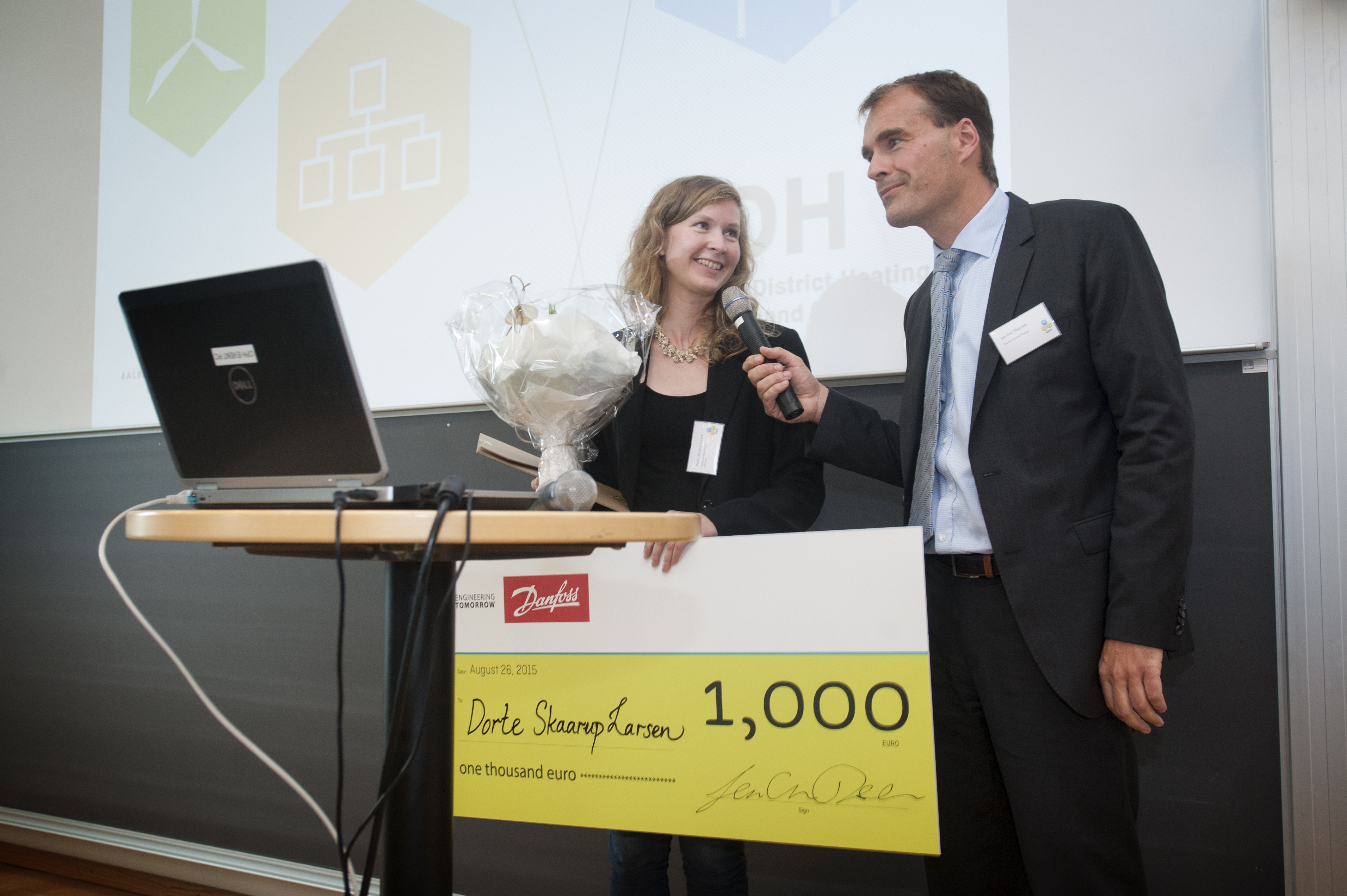 Dorte Skaarup Larsen won the Best Presentation Award for PhD fellows sponsored by Danfoss. Photo: Peter Kristensen
In the PhD category sponsored by Danfoss, Dorte Skaarup Larsen from the Technical University of Denmark won the award for her presentation "Possibilities and costs of preparing existing Danish single family houses from the 1930s for space heating with low-temperature district heating".
- Dorte Skaarup Larsen managed to integrate the human perspective in her presentation, not just the technical approach. How do we explain to people when they experience that their low temperature district heating is not working? The connection with the consumers is very important when we want to make district heating more popular, said member of the judging committee Jan Eric Thorsen from Danfoss.
In the Senior category sponsored by Kamstrup, Assistant Professor Urban Persson from Halmstad University, Sweden won the Best Presentation Award with "Current and future prospects for heat recovery from waste in European district heating systems: A literature and data review".
He impressed the judges with a vivid and interesting presentation of a very technical subject and excellent communication skills.
Kamstrup and Danfoss each donated 1000 euro to the winner of their category.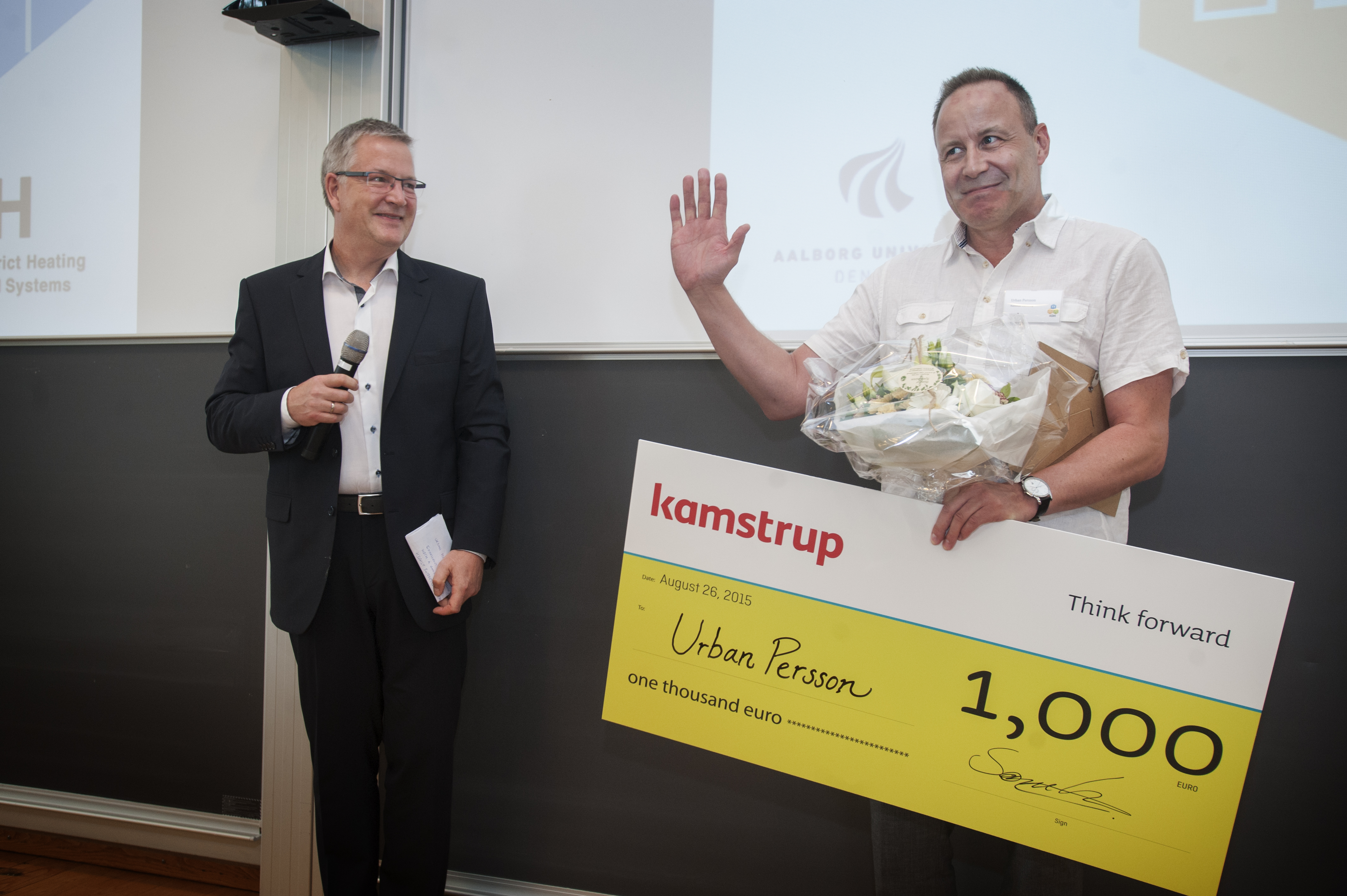 Assistant Professor at Halmstad University Urban Persson was happy to receive his award for best presentation sponsored by Kamstrup. Photo: Peter Kristensen
Tweet