30 Mar 2016
Sole focus on electricity storage can be expensive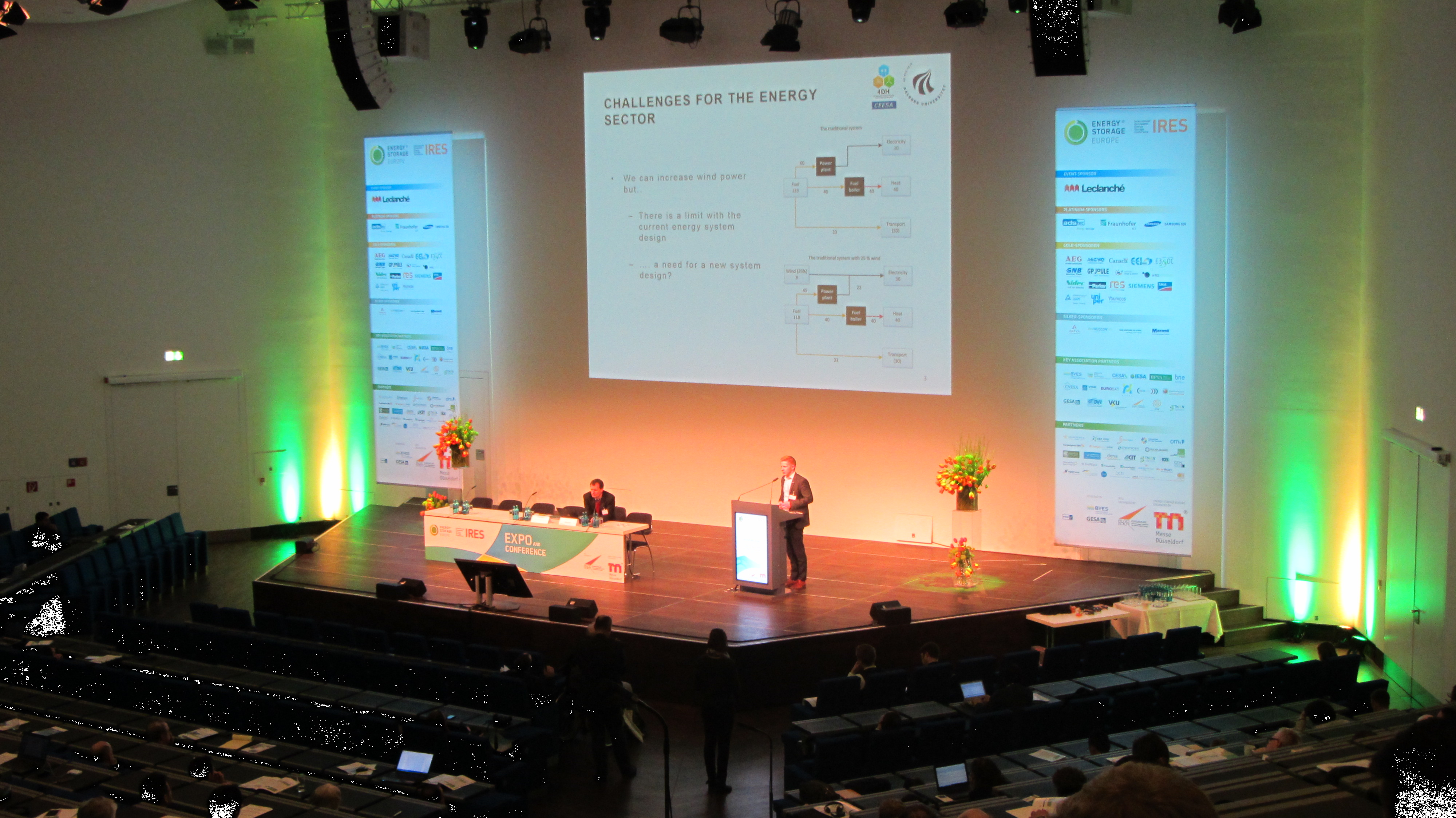 No doubt that 100% renewable energy can be achieved technically. But a sole focus on the electricity sector which is less than half the energy sector and focus on electricity storage only can make the transition unnecessarily expensive.
This was the key message from 4DH Deputy Head Brian Vad Mathiesen at this year's Energy Storage fair on March 15 in Düsseldorf. 3000 visitors paid the fair a visit to hear about storage technologies, from battery storage to thermal and mechanical storage right up to Power2Gas and Power2Heat.
- I believe the world can go to 100% renewable energy. Scientific analyses clearly point in that direction. But there is a risk that a sole focus on electricity storage, inefficient use of bioenergy or only funding for grid infrastructure can make the transition extremely expensive – even in countries with easy access to natural resources. Understanding the roles of energy storage, flexible demands, heating demands, cooling demands and transport demands, efficient energy conversion and new energy demands is the key to understanding how a cost-efficient transition can take place.
- The last three conference days showed that after years of research, the industry is ready to enter the storage market. Now it's up to the policy to set the course in the right direction, said Brian Vad Mathiesen.
Tweet