31 Aug 2015
DG Energy is taking holistic approach on energy systems and district heating
The coming strategy on heating and cooling from the European Commission expected at the end of this year will include heating and cooling as an integrated part of the energy system. This was the message from EU Policy Officer Eva Hoos from the European Commission's Directorate General of Energy when she delivered her keynote speech at last week's International Conference on Smart energy Systems and 4th Generation District Heating in Copenhagen.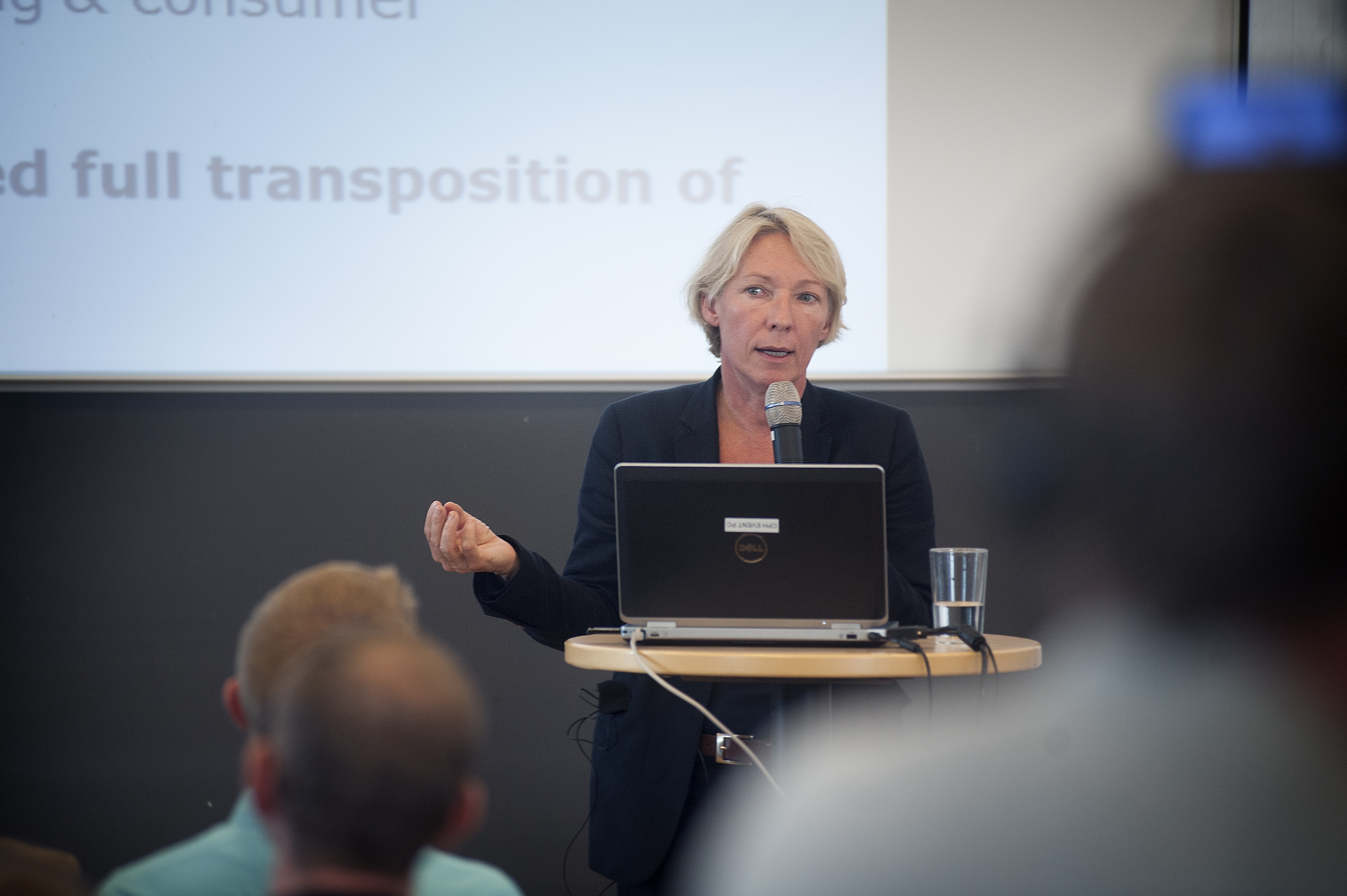 Eva Hoos gave a keynote speech at the International Conference on Smart Energy Systems and 4th Generation District Heating last week in Copenhagen. Photo: Peter Kristensen
- We are taking an integrated holistic approach, which we have never done before. We now look at heating and cooling as a part of energy systems and hopefully this will help us discover synergies that will make the systems more energy efficient, said Eva Hoos.
Heating and cooling constitutes 50% of the final energy consumption in the EU countries, so it is an important part of decreasing European energy use with 27% by 2030.
To make this happen, we will need to create more knowledge and awareness for both industries and domestic buildings, and there will also be need for development of breakthrough technologies for the industry, said Eva Hoos.
Tweet