24 Apr 2017
Smart metering provides the transparency required for high energy efficiency
4DH partner Kamstrup works according to the principle that you cannot optimise what you do not measure. With innovative and intelligent metering solutions they help utilities optimise their efficiency while meeting regulatory objectives and directives.
Through the 4DH project, Kamstrup has been able to further explore the key role that data plays in achieving higher energy efficiency. This has contributed to the identification and testing of specific application areas where frequent data from smart meters are crucial elements of energy optimisation in an integrated energy system.
Unlocking the full potential of meter data
For instance, frequent data allows heating utilities to better utilise the capacity of the existing network – and avoid having to break up the asphalt – when connecting additional buildings and end users. Other relevant areas include monitoring temperature levels in the distribution network, identification of heat and water loss, improving end-user involvement and modelling buildings based on heat response.
One example of the benefits from Kamstrup's close cooperation with district heating utilities is the results achieved by AffaldVarme Aarhus. After switching to Kamstrup heat meters, the Danish utility reduced its water loss by 100 m³ a day and they continue to explore the value of meter data as a strategic tool, for example, to target network optimisation.
The synergy of cooperation
The synergy from the cooperation with utilities and the specialised knowledge they hold is an important part of Kamstrup's development – today and in the future:
"We want to create progress for others, and the 4DH project contributes to ensuring that the solutions we develop are the ones that bring the most value to utilities and the people who use them in their daily work," says Steen Schelle Jensen, Head of Product Management – Heat/Cooling Solutions, Kamstrup.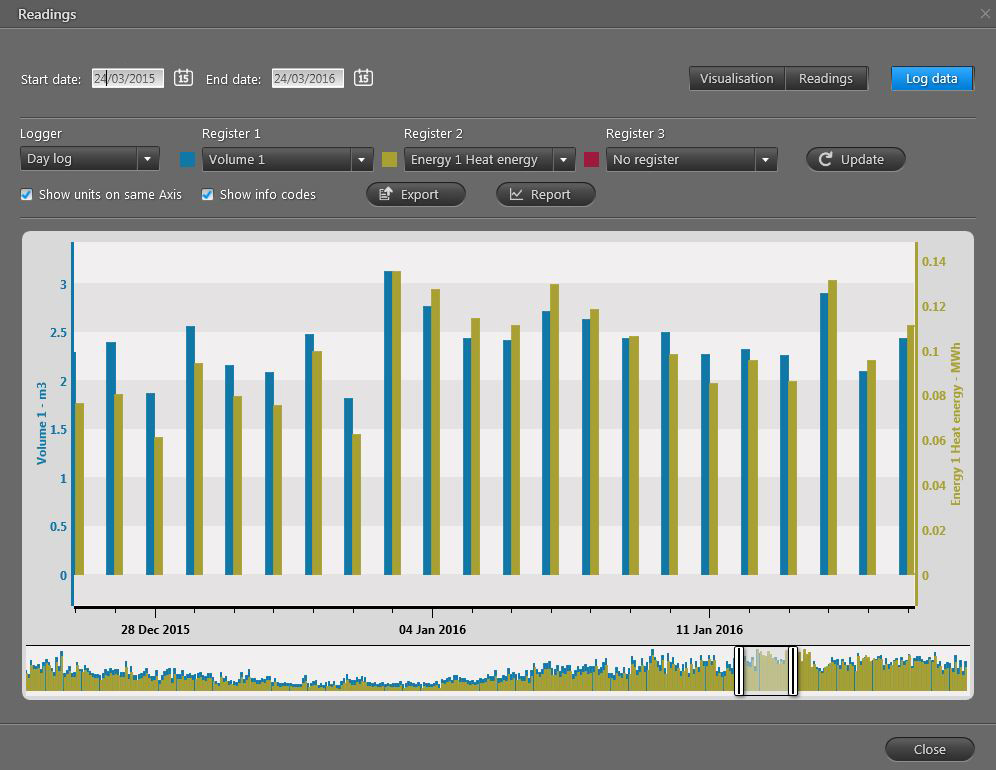 Ideal utilisation of data depends on how it is presented and used. Kamstrup's READy Manager offers a range of tools that give utilities an overview of their meter data and helps them fully utilise them.
Tweet